Which verse says he chose Noah before he was born. You cannot lump everything into 'foreknowledge '.
Gen 6.8

But Noah found grace in the eyes of the LORD.
What does it mean that Noah "found" grace or "found" favor? Favor didn't exist physically and Noah happened upon it. It's a description of the change that occurred with regard to God and Noah's relationship to one another. Noah in this case "finds" favor because it is something that he did not merit nor deserve by his own accomplishments, but that God Chose to favor Noah.
Consider this definition from Merriam-Webster. Remember that "found" is a past tense of the root "find"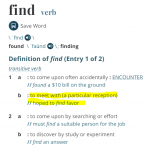 Notice 1a and 1b are rather similar, but with a slight nuance. The word found in Genesis 6 is not annotating in any way that Noah has done something to acquire the favor of God. He walked faithfully, and was a righteous man.. even blameless among the people of his time as verse 9 says... but again, notice.. this is not what merited having
found
favor with God.
For what saith the scripture? Abraham believed God, and it was counted unto him for righteousness.

Rom 4.3 .
Okay, let's see what the scripture saith.
What then shall we say that Abraham, our forefather according to the flesh, discovered in this matter? 2 If, in fact, Abraham was
justified by works
, he had something to boast about—but not before God. 3 What does Scripture say? "
Abraham believed God, and it was credited to him as righteousness."
[
a
]
4 Now to the one who works, wages are not credited as a gift but as an obligation. 5 However, to the one who does not work but trusts God who justifies the ungodly, their faith is credited as righteousness. 6 David says the same thing when he speaks of the blessedness of the one to whom God credits righteousness apart from works:
7 "Blessed are those
whose transgressions are forgiven,
whose sins are covered.
8 Blessed is the one
whose sin the Lord will never count against them."[
b
]
First, we can see in verse 2 the focus of this portion of the chapter is on Justification not on how someone arrives to faith. Statement in verse three about crediting righteousness is not saying that Abraham believed first and then God chose him. It is saying that Justification, or the "declaring of being righteous before God" is done so
legally
and in coherence with God's nature on the basis of Abraham's faith. Notice here again we see that justification is given to Abraham by God. It does not mean that God saves Abraham because of Abraham's faith.
This is a great time to point out that elsewhere in scripture where the mechanics of salvation are discussed that's again established that not only is faith something that God gives us, but repentance itself is a gift from God.
2 Timothy 2
22 Flee the evil desires of youth and pursue righteousness, faith, love and peace, along with those who call on the Lord out of a pure heart. 23 Don't have anything to do with foolish and stupid arguments, because you know they produce quarrels. 24 And the Lord's servant must not be quarrelsome but must be kind to everyone, able to teach, not resentful. 25 Opponents must be gently instructed, in the hope that
God will grant them repentance leading them to a knowledge of the truth,
26 and that they will come to their senses and escape from the trap of the devil, who has taken them captive to do his will.
God granted Abraham faith and repentance. It is through Abraham's faith that God can
legally credit
to Abraham's
account
righteousness without which he wouldn't be able to be "right with God."
Heb 11
5¶By faith Enoch was translated that he should not see death; and was not found, because God had translated him: for before his translation he had this testimony, that he pleased God .

6But without faith it is impossible to please him: for he that cometh to God must believe that he is, and that he is a rewarder of them that diligently seek him.
Honestly after reviewing this one I really don't see how it fits into any of your argument. Could you please expound on this scripture as to how it might lead one to think God does not choose? Thank you!
1 cor 1.21
21For after that in the wisdom of God the world by wisdom knew not God, it pleased God by the foolishness of preaching to save them that believe .
Yes, God saves those that believe.
1 Corinthians 1
For the message of the cross is foolishness to those
who are perishin
g, but to us who are
being saved
it is the power of God. 19 For it is written:
"I will destroy the wisdom of the wise;
the intelligence of the intelligent I will frustrate."[
c
]
20 Where is the wise person? Where is the teacher of the law? Where is the philosopher of this age? Has not God made foolish the wisdom of the world? 21 For since in the wisdom of God the world through its wisdom did not know him,
God was pleased through the foolishness of what was preached to save those who believe
. 22 Jews demand signs and Greeks look for wisdom, 23 but we preach Christ crucified: a stumbling block to Jews and foolishness to Gentiles, 24
but to those whom God has called
, both Jews and Greeks, Christ the power of God and the wisdom of God. 25 For the foolishness of God is wiser than human wisdom, and the weakness of God is stronger than human strength.
Notice here that even in the scripture you quote we again see this assertion by the scriptures that God is the
prime mover
of salvation. God saves people
through
their faith and not
because
of their faith. It's a small distinction but an important one.