As Christians we know that it is not proper to sin and live unholy lives. The Bible tells us that if we sin we move against Gods standards and should seek forgiveness and transformation that leads to change empowered by the Lord.
In Australia at the moment a man called Israel Folau has taken the country by storm. He is arguably the greatest Rugby player of all time and he is also a Christian. A month ago, he placed a Bible verse on his social media account explaining that if people don't repent they will go to Hell. In the Bible verse was the peoples of homosexual background.
He was quickly sacked by Rugby Australia and is now heading to court for Australia's most prominent court battle over religious freedoms. Religious freedom has never been fully tested in Australia and people quickly donated to his legal defence which could stray into the millions.
Why would the Bible class and categorise homosexual people with the liars and murders? Because to state that they will go to Hell along with many other groups of people says they are bad people headed for the worst kind of punishment.
In a western world where it is now illegal to discriminate against most people groups who are protected by law there is a push to change the moral code of society and say what used to be bad is now good.
If this trend continues then it will be illegal to preach about a God with a moral code and that he forgives sins because there are no sins to forgive.
Many anti Christians or new age progressive so-called Christians think Paul the Apostle was a bigot. Not only do they think he oppressed certain people groups but many things taught are now out of date and no longer applicable.
An example of this can be found in California: A bill seeking to be passed -ACR-99 Civil rights: lesbian, gay, bisexual, or transgender people. (2019-2020). This bill seeks to force Churches, pastors, schools and universities and all of society to acknowledge with conviction that homosexuality is morally ok along with being transgender or no gender. They realise the only way to pass such a Bill is to change society and get the backing of Churches and universities and schools.
If such a law was passed they could forcefully consider in rewriting the Bible or updating it so people groups and no longer morally unethical and ethics and values solely belong to the government.
Getting back to why the Apostles including Peter, James, John and Paul and even Jude wrote about the consequences of sin is most important. They also used people groups, stories and the beginning of time to explain that not only is sin wrong but those who rebel against God will end up with people they never thought they would in Hell.
Ultimately Satan is saying through these people that good people don't go to Hell and the Bible is old and out of date. That its not popular to believe in the Bible anymore because it points to a God who is still in control and will come again for the last time.
John predicts as do the Apostles the end and their destruction in Revelation 21:8 NIV
"But the cowardly, the unbelieving, the vile, the murderers, the sexually immoral, those who practice magic arts, the idolaters and all liars—they will be consigned to the fiery lake of burning sulfur.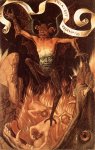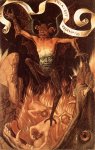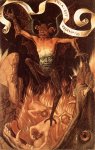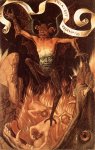 A close look at this verse explains that all of society who rebels against Jesus will be condemned. The good unbelieving people go in with the murders. However, the Bible also says that the Satan, Death, Hades and the Antichrist go in it too.
For those looking to erase a God whose values are not popular only get a small span of existence then they meet their end and those faithful to God are resurrected to eternal life.
It's not worth eternity to reject Jesus and his Apostles.
1