Father's Day is celebrated here on the third Sunday of June.
I thank God for my earthly father and for being my Heavenly Father!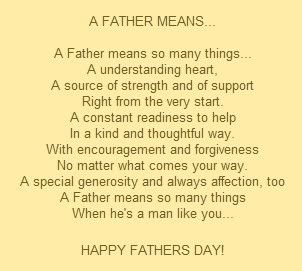 And of course we always have our Heavenly Father
James 1:17
Every good gift and every perfect gift is from above, coming down from the Father of lights with whom there is no variation or shadow due to change



Matthew 7:11

11 If you, then, though you are evil, know how to give good gifts to your children, how much more will your Father in heaven give good gifts to those who ask him!
Last edited: