Apr 26, 2012
1,171
225
63
61
https://earthquake.usgs.gov/earthquakes/eventpage/ak20386247/dyfi/intensity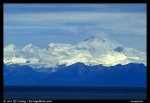 ***Note: this photo is copyrighted as listed to: 2003 QT Luong/terragalleria.com, and is used here only for demo purposes. Please respect copyrights and do not use for commercial purposes.
This earthquake today M5.7 was similar to the much larger one (M7.1) that occurred on January 24, 2016, which also occurred at an intermediate depth (129 km) that was "part of the extended source-region" of the M 9.3 Alaska earthquake of March 27, 1964 which occurred on the day that many Christians observe as "Good Friday." (
https://earthquake.usgs.gov/earthquakes/eventpage/us10004gqp/executive
).
According to these websites which are very technical and not easy to understand, these quakes are related to the Pacific "plate" (the earth's surface under the ocean floor) which shifts slowly Northwestward, under the earths surface (called "subduction," i think), and "begins it's descent into the mantle near the Alaska-Aleutian trench", (the Aleutian trench is the deep sea floor area just south of Middleton Island I believe). The sea reaches a depth of 26,000 feet there.
Aleutian Trench:
https://en.wikipedia.org/wiki/Aleutian_Trench