From the Beeb: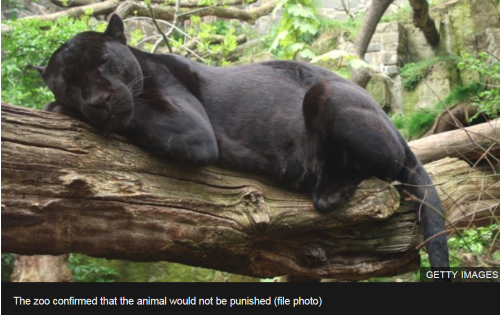 A woman who stepped over a barrier to take a selfie at a zoo in Arizona, US, has been attacked by a jaguar.
It happened on Saturday and the woman's injuries were not life-threatening.
When she crossed the barrier and approached the enclosure to photograph herself with the jaguar, it swiped out through the fencing, leaving deep gashes on her arms.
Wildlife World Zoo director Mickey Ollson said there was "no way to fix people crossing barriers".
"They're there for a good reason," he said.
He said the same animal had previously attacked someone else who crossed the barrier, but not as seriously. He confirmed that Saturday's incident was the result of "human error" and the animal would not be euthanised.
https://www.bbc.com/news/world-us-canada-47516340

What a gorgeous cat.
1