Apr 26, 2012
924
28
28
60
Judge in Louisville, Kentucky--USA seals horrifying video of young teen prison death from public citing "security and safety" risks to the public, and has dismissed state from lawsuit. Family is suing for $27 million. Supervisors are fined $200 for "misconduct."

In keeping with the claims in this forum that God has signaled His wrath at these deaths through signs of earthquakes, the quake in Taiwan coincides with this ruling and my becoming aware of it. A similar 7.1 prophetic quake here signaled a similar tragedy, and God's anger.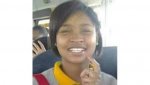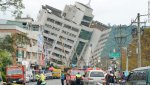 Time to March on Louisville
​
I just became aware of the death of black teen Gynnya McMillen in a Kentucky detention center, and the judge order to block the video of her death from public view. The deaths of juveniles and adults, especially those charged with misdemeanors, or presumed innocent and awaiting trial, are an outrage and a disgrace to America. These deaths, solitary confinement, and denial of basic human rights and denial of medical care, are not only an "affront to our common humanity," as former President Barack Obama said, they are "crimes against humanity," for which states should now be held fully accountable, not excused as in this case.


Vulnerable juveniles and adults, especially women, first-time offenders, and misdemeanor offenders, should be held in transitionary confinement to prevent institutional shock and the severe medical and emotional neglect that is causing these deaths. And, because Gynnya McMillan is also African-american, her death is further desecration of the rights of minorities in America for which Martin Luther King Jr. died, and calls for a modern day civil-rights march on the courthouse in Louisville, Kentucky.


The Louisville judge said that releasing the video would create "security and safety risks" to the public. Most people would consider facilities reforming teens by killing them to be a risk to the public. The emergency need for reforms in state temporary confinement practices, that clearly amount to "cruel and unusual punishment," a violation of the 8th and 14th amendments, calls for Federal intervention and state accountability to the "fullest extent of the law." The "death-penalty-by-default" mentality of the archaic and obsolete past is no longer acceptable in a civilized society that proclaims "liberty and justice for all." The Kentucky system of justice and confinement needs to receive the "death penalty" for the capital offense of the death of a helpless teenager under their care.


The only way to stop these deaths is to hold states liable for them, including unlimited financial accountability. Two of the supervisors involved in the negligent, and/or intentional homicide of Gynnya McMillion, paid a $200 fine for misconduct. That is not justice. It's beyond outrage. Even $27 million, as in this case, is not enough to compensate a family, community, and nation for a totally unnecessary loss, or to counter the demoralizing and degrading desecration of America's national identity, that these senseless prison deaths are inflicting. Justice reform is now. It's time march on Louisville. It's time to reform state and national justice systems; Or peacefully overthrow them, and replace those who refuse to do so.
Last edited: