In the amnesty report on the last lot of killing by the ADF on the Palestinian people. This quote summarises the general position of Israel.
"I want aggressiveness – if there's someone
suspicious on the upper floor of a house, we'll
shell it. If we have suspicions about a house, we'll
take it down…
There will be no hesitation
…
Nobody will deliberate
– let the mistakes be over
their lives, not ours."
An Israeli company commander in a security briefing to soldiers during Operation "Cast Lead".11
While the world allow Israel to continue to commit war crimes. They will do so deliberately, without hesitation.
An example of a human shield being blown up .
Three children from the al-Astal family – Abderrabbo, eight, his brother Muhammad, 11, and
their cousin Abd-al-Sattar, also 11 – were killed by a missile launched by a drone on 2
January 2009 at 2pm in al-Qarara, north-east of Khan Yunis, in southern Gaza. The children
had been collecting sugar cane and playing a few hundred metres from their home. Residents
of houses across the road from where the children were killed told Amnesty International that
the area was quiet except for a drone which was hovering overhead: "There are drones flying
overhead all the time so one doesn't think anything of it. Then all of a sudden it fired a
missile which hit the children. We rushed over to them; they were in pieces and horribly
burned; I will never forget the sight."
The spot where the children were killed was on the corner of a dirt road and a main road,
near a field but away from the vegetation. Hence it would have been apparent from the air
that the three were children.
So when you have no checks or balances in place then a people like this;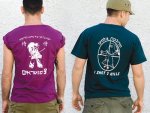 that operates a drone or fires missiles and kill women and children freely in the hundreds. Can you at least understand that ?