I knew nothing about vaccines... But then this plandemic started and since then i keep getting rocked and shaken by what i learn...
Whats with this pro-vax vs anti-vax hatred. Parents can choose to get their kids vaxed but then they turn to the other parents in a very hostile fashion and demand that they vax their kids... Why??? Your kids are vaxed, their safe, why then are you insisting on everyone get vaxed??? It makes no sense.
The only explanation i can come up with is that these parents don't actually trust the vaxine and are still afraid of their kids getting sick... But how stupid is that, if u don't trust it then don't take it, don't force other to take it as well cos of your insecurities...
Im not sure how they do it in America, i know they have an even bigger vax schedule for kids than here but do they blackmail doctors???
Do they raid doctors clinics for records of exemptions??? Do they take away their licenses for writing out exemptions to some patients???
Child vaccination exemption letters from doctors banned in Victoria under No Jab, No Play crackdown
Federal Government records from 2015 showed about 30,000 Australian children — about 1.34 per cent — were granted "conscientious objection" exemptions from vaccination
1.3% of kids got exemptions from their personal doctors but the medical establishment isn't happy with that and so now child care centers will not accept a doctors exemption and they prosecute doctors who give an exemption... This is really make my blood boil... It makes me want to tie millstones to these criminals and throw them in the lake... WHY DO THEY DO THIS??? WHY DO THEY FORCE THESE SYRINGES ON EVERYONE???
And the stupid public instead of questioning the health board they attack these people and treat them like the scourge...
WHY???
Its none of their business...
The only reasons you might be able to get an exemption from having a vaccine are if you:
had anaphylaxis after a previous dose of a vaccine
had anaphylaxis after a dose of any component of a vaccine
are significantly immunocompromised—for live vaccines only
have natural immunity—for hepatitis B, measles, mumps, rubella and chickenpox only
So basically only if the child almost dies after a vaccine can they be exempt... What criminals...
Who are they to interfere with the sanctity of the doctor/patient relationship???
They don't know the kids allergies, medical history, medication, etc... Only the doctor has intimate knowledge of his patients health status...
Only the doctor can be giving out exemptions not these dirty evil scoundrels... The only reason they are pulling this disgusting act is to make money...
So to all the vaccine advocates out there how can u possibly justify this nefarious practice???
Why do they have to blackmail doctors in order to get every child vaccinated???
I recently made a deal with a mate... I said if they release the covid vaccine and get on with life then i will admit that my suspicions were wrong.
But if they do force these covid vaccines on us then u should admit that u have been wrong... And he agreed...
I think everyone should be able to use this to measure the truth in the end... Any excuses not to accept this reasoning means that the person is entrenched in their position and will rather fight belligerently till the death than admit they were wrong...
There is just one bible passage that i can't get out of my mind after learning all this...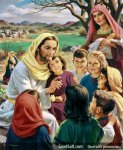 "If anyone causes one of these little ones—those who believe in me—to stumble, it would be better for them to have a large millstone hung around their neck and to be drowned in the depths of the sea.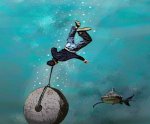 Woe to you the vaccine makers...
Woe to you the health officials...
Woe to anyone who mistreats a child...