Hello,
My name is Jessica and I am new to ChristianChat. I am looking for a pen pal/internet friend that shares the same beliefs and Christian values that I have. Since I am almost 18, I am looking for a 17 or 18 yr old female who would like to exchange letters or something. This year I am trying to complete a few things on my bucket list, one of them is having a penpal in a different country. If you are interested and meet the criteria then continue reading and comment down below that you are interested ( and tell a little about yourself). *Note: If many people respond to this, then I will just choose one or two depending on their responses and comments...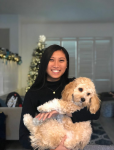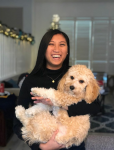 Here are a few fun facts about me:
1) Both my birth parents are from the Philippines.
2) I am adopted.
3) I enjoy longboarding, eating, and youtube.
4) I often laugh at my own jokes bc I think I'm pretty funny.
5) I live in California, USA.
6) I am a Christian who was saved when I was in the 3rd or 4th grade.
1