Republicans deny mocking victims with pearls
Male Republican politicians in the New Hampshire House of Representatives have denied they were wearing pearl necklaces during a committee hearing to mock gun control advocates, after accusations to that effect were widely shared on social media.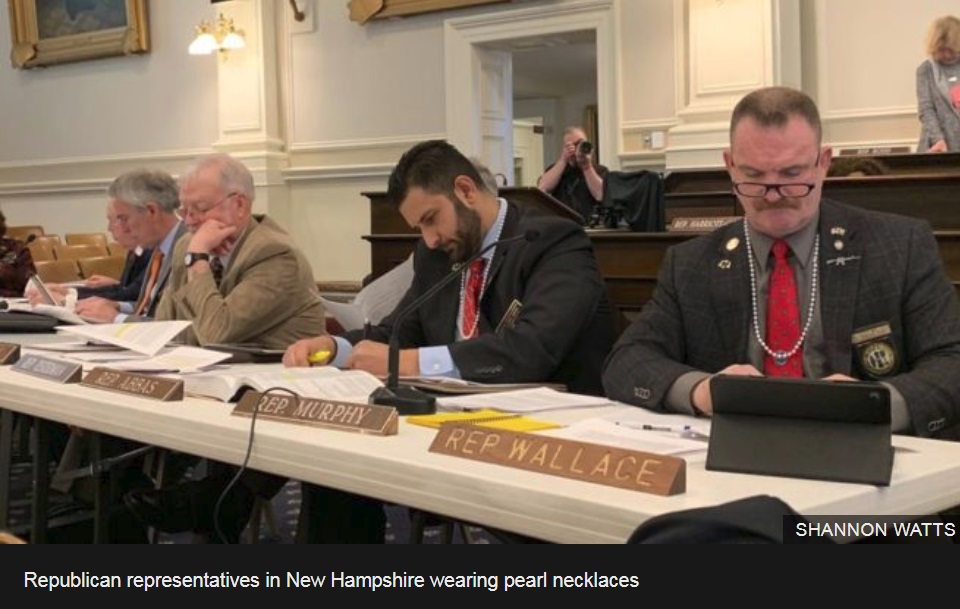 On Tuesday, the Committee for Criminal Justice and Public Safety heard testimony from those affected by gun violence, while
considering a bill
that will make it easier for families and law enforcement officers to restrict gun access to people they consider a danger to themselves and public safety.
However, it was not what was said at the hearing that led to controversy but rather the images that emerged after Shannon Watts, founder of the gun control group Moms Demand Action, tweeted photos of the Republican men on the committee wearing pearls and claimed they were doing it to belittle those giving testimony.
"Male New Hampshire lawmakers on the hearing committee wearing pearls to mock Moms Demand Action volunteers and gun safety advocates," she wrote.
Full smock story:
https://www.bbc.com/news/blogs-trending-47473072