From the BBC:
Wonder Woman star Gal Gadot wades into Netanyahu row over Israeli Arabs.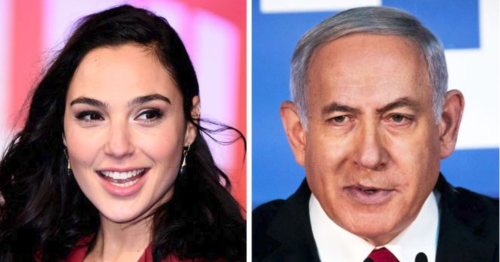 Wonder Woman star Gal Gadot has become embroiled in a row with Israel's Prime Minister Benjamin Netanyahu over the status of the country's Arab minority.
"Love your neighbour as yourself," the Israeli actress said, amid wrangling over the role of Israeli Arab parties in upcoming polls.
Mr Netanyahu caused a stir when he said Israel "
was not a state of all its citizens
", referring to Arabs who make up 20% of its population.
He cited a "nation-state" law.
The legislation sparked controversy last year.
Arab MPs reacted furiously in July when Israel's parliament approved the legislation, which says Jews have a unique right to national self-determination in the country and puts Hebrew above Arabic as the official language.
"Dear Rotem," he wrote. "Israel is not a state of all its citizens. According to the basic nationality law we passed, Israel is the nation-state of the Jewish people - and only it."
"As you wrote, there is no problem with the Arab citizens of Israel. They have equal rights like all of us and the Likud government has invested more in the Arab sector than any other government," he added.
Full gob smack:
https://www.bbc.com/news/world-middle-east-47524518
1