Flavius Claudius Julianus

Roman Emperor from from 361 to 363​
Attempt to rebuild the Jewish Temple
​
In 363, not long before Julian left Antioch to launch his campaign against Persia, in keeping with his effort to foster religions other than Christianity, he ordered the Temple rebuilt. A personal friend of him, Ammianus Marcellinus , wrote this about the effort:
Julian thought to rebuild at an extravagant expense the proud Temple once at Jerusalem, and committed this task to Alypius of Antioch. Alypius set vigorously to work, and was seconded by the governor of the province ; when fearful balls of fire, breaking out near the foundations, continued their attacks, till the workmen, after repeated scorchings, could approach no more: and he gave up the attempt.​
​
​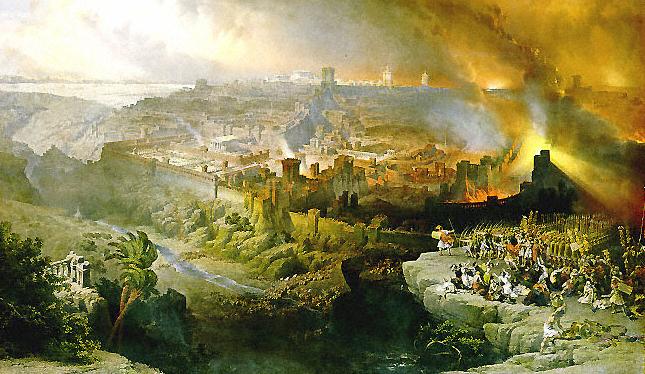 Luke 13:35
Behold, your house is left unto you

desolate

: and verily I say unto you
,
Ye shall not see me, until the time come when ye shall say, Blessed is he that cometh in the name of the Lord.
http://en.wikipedia.org/wiki/Julian_(emperor)
Hope you enjoy thee history lesson today Shalom
​