There is a young mother at my church whose husband kicked her and his three children out a year ago. She sits a few
rows ahead of my family during service. I've seen her leave the sanctuary with her crying baby. I've seen her smile
apologetically as she passes rows of watchful eyes.
I've seen her break down in tears and apologize for it.
I've seen her, and she is a fighter.
There is often pain etched on her face, shame in how she hangs her head,
but she is there.
Strength is not loud or showy. It doesn't have to be bold, assertive, agressive, or big.
It goes hand in hand with courage, is propelled by hope, and is made greater by love.
What does strength look like to you? Have you seen it in action?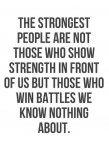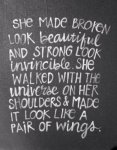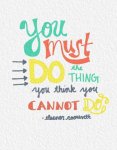 ​