"Are there any clinicians and/or patients with experience in Christian approach to MH [mental health] healing?"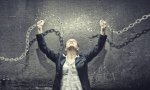 Yes is the short answer.
+ + +
Luke 8:35-40 Authorized (King James) Version (AKJV)
35 Then they went out to see what was done; and came to Jesus, and found the man, out of whom the devils were departed, sitting at the feet of Jesus, clothed, and in his right mind: and they were afraid. 36 They also which saw it told them by what means he that was possessed of the devils was healed.
37 Then the whole multitude of the country of the Gadarenes round about besought him to depart from them; for they were taken with great fear: and he went up into the ship, and returned back again. 38 Now the man out of whom the devils were departed besought him that he might be with him: but Jesus sent him away, saying, 39 Return to thine own house, and shew how great things God hath done unto thee. And he went his way, and published throughout the whole city how great things Jesus had done unto him.
40 And it came to pass, that, when Jesus was returned, the people gladly received him: for they were all waiting for him.
+ + +
Yes, with a four decades long testimony including two and a half decades long entrenchment in the "mental health (MH) system," both as a patient and working within.
I could go on for eternity on this subject, and will. I believe it, "Mental Health Ministries," is my calling and purpose. Is there anything specific I/we can field for you, anyone?
+ + +
Mark 1:22-27 (AKJV)
22 And they were astonished at his doctrine: for he taught them as one that had authority, and not as the scribes. 23 And there was in their synagogue a man with an unclean spirit; and he cried out, 24 saying, Let us alone; what have we to do with thee, thou Jesus of Nazareth? art thou come to destroy us? I know thee who thou art, the Holy One of God. 25 And Jesus rebuked him, saying, Hold thy peace, and come out of him. 26 And when the unclean spirit had torn him, and cried with a loud voice, he came out of him. 27 And they were all amazed, insomuch that they questioned among themselves, saying, What thing is this? what new doctrine is this? for with authority commandeth he even the unclean spirits, and they do obey him.
+ + +
Luke 9:49-50 (AKJV)
49 And John answered and said, Master, we saw one casting out devils in thy name; and we forbad him, because he followeth not with us. 50 And Jesus said unto him, Forbid him not: for he that is not against us is for us.
[Dear reader, are you for us or against us?]
Mark 9:38-40 (AKJV)
38 And John answered him, saying, Master, we saw one casting out devils in thy name, and he followeth not us: and we forbad him, because he followeth not us. 39 But Jesus said, Forbid him not: for there is no man which shall do a miracle in my name, that can lightly speak evil of me. 40 For he that is not against us is on our part.
[For decades I was not against the Holy Trinity, thus...]
+ + +
John 7:5-7 (AKJV)
5 For neither did his brethren believe in him. 6 Then Jesus said unto them, My time is not yet come: but your time is alway ready. 7 The world cannot hate you; but me it hateth, because I testify of it, that the works thereof are evil.
re: "God revealed to me the lies of secular MH"
The conclusion/summary is that "the mental health (MH) system" tries(?) to wage spiritual warfare without the Holy Trinity, the Holy Bible or the name, blood and stripes of Jesus Christ. Thus and therefore, MH hinders more than helps but frankly put, fails miserably and causes more harm than help all too often.