Yes another life changing creation from Magenta. It has been years since I recall my battle with the bottle and the only reason I can even talk about this today is because Jesus my Savior won the battle.
And this is the miracle folks; Quote:
"

He Jesus has commenced to accomplish those things for us which we could never do by ourselves

."
Thank you and God bless!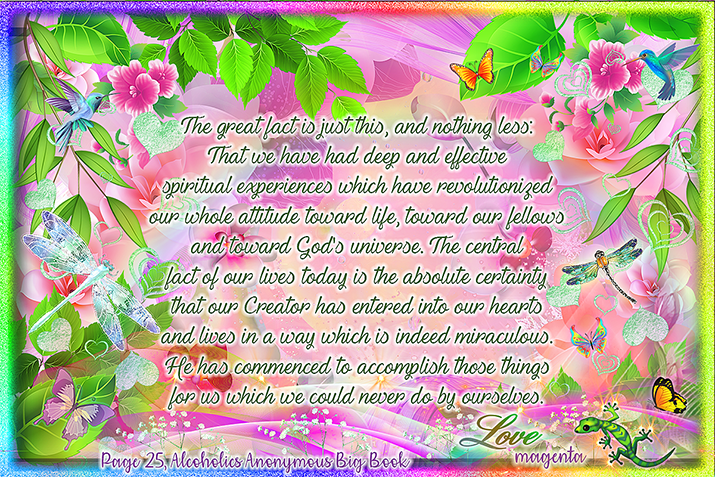 Thank you TruthTalk, and you are welcome! It has been many years for me also. In fact, I am coming up to eight years again... because I relapsed a number of times after my first eight years, the first time in 2002. I originally got clean in 1994 after crying out to God for help... the God I did not believe in at the time. Within days I was clean after 24 years of drug and alcohol abuse. Self abuse. Running from God. I had been going to AA and another 12 step program for years, to listen to people speak the truth, putting into words for me the things I could not articulate for myself. Then started working the steps for real. The whole purpose of the 12 step programs is to help people develop and maintain a personal relationship with God
I am so grateful that God allowed to me to survive the stupidity of my youth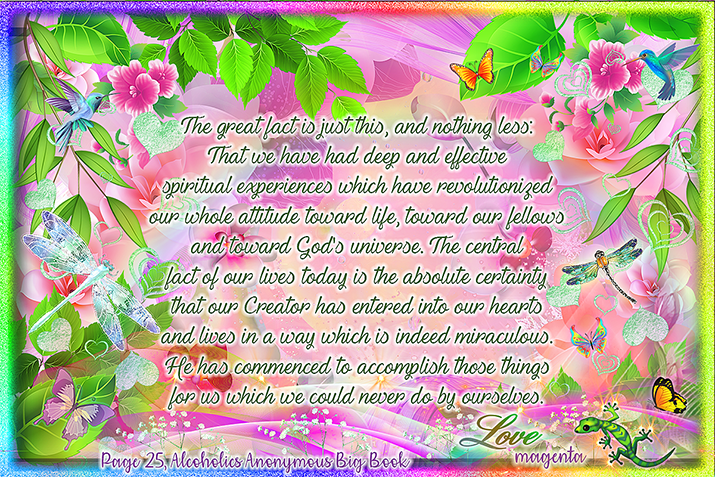 God bless you and yours, also
4