Apr 26, 2012
924
28
28
60
We had a huge 8.2 quake here two hours ago, near Kodiak Island 12:31 AM.


The quake has so far triggered 32 foot waves and there is a tsunami warning in effect for the coast of Alaska and Canada. The quake woke me up and I was thinking, "not a big one," and heard in my mind/in the spirit: "judgment day is coming!"
Then found out it was an 8.2. It didn't shake as much as the 7.1 quake in 2016 since that one was closer.

Some unusual earthquake Christian connections:


March 27th, 1964: 9.2 Mw "Good Friday" Alaska quake
November 14th, 2016: 7. 8 Mw quake near Christchurch, New Zealand
January 24th, 2016: 7.1 quake near Anchorage, Alaska
January 23rd, 2018: 8.2 quake near Kodiak, Alaska
The 7.1 quake here in 2016 on January 24th, centered near Iliamna volcano, occurred about one week after Martin Luther King Jr. day here in America, a civil rights leader in the 1960's, and was of the same type--a "slip-strike" quake--as the 9.2 "Good Friday" quake (frightening childhood experience). One day later, January 25th, 2016 former President Barack Obama announced a justice reform on solitary confinement, in prisons for juveniles, low-offenders and mental afflictions, having broad bi-partisan support.
Just before this, November 14th, 2016 there was the 7.8 quake near Christchurch, New Zealand. The song: "Chainbreaker," reached the top of Christian charts five days later on November 19th, 2016.

[video=youtube;JGYjKR69M6U]https://www.youtube.com/watch?v=JGYjKR69M6U[/video]

The 7.1 quake was revealed to me before it happened in a dream with an image of a large button suspended over a volcanic range. I was angry about heinous prison deaths here in alaska and criminal negligence, as well as the death of Sandra Bland in Texas, who died after three days in solitary confinement for a traffic violation, and I asked God to "press the button," pretty much, as a warning of end-times and God's will for justice reform and public outrage over abuses and deaths of addicts and mentally afflicted, including the slow torturous death of Davon Mosely . Sandra Bland said in January of 2015 after watching a movie (Selma) about the civil rights movement in America and Martin Luther King Jr. that, "I'm here to change history," and "It's time for me to do God's work."


"I'm here to change history."
"It's time for me to do God's work."
--Sandra Bland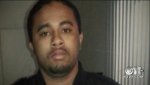 Davon Mosely: slowly tortured to death in solitary confinement



Zach Williams (Chainbreaker) said:"If you don't know what you're doing with your life then find a quiet place, fall down on your hands and knees, and ask God to come in and save your life," said Williams. "Surrender everything to Him. Jesus came and died on the cross so there would be a way for the chains of those struggles and addictions to be broken." Zach Williams

Former President Barack Obama on justice reform, citing broad bi-partisan support:

"...banned the practice of holding juveniles in solitary confinement in federal prisons, saying it could lead to "devastating, lasting psychological consequences."
Mr. Obama said federal prisons would no longer use solitary confinement for juveniles or for inmates serving time for low-level infractions.
"Research suggests that solitary confinement has the potential to lead to devastating, lasting psychological consequences," Mr. Obama wrote. "It has been linked to depression, alienation, withdrawal, a reduced ability to interact with others and the potential for violent behavior. Some studies indicate that it can worsen existing mental illnesses and even trigger new ones."
(New York Times, Jan. 25, 2016)

"I have been sent to announce freedom to all who are imprisoned upon the earth..."
--Jesus of Nazareth

This refers to all who are wrongly, injustly, or excessively imprisoned, or those for the Gospel, and also refers to all the earth who are captives to spiritual imprisonment and death, announcing freedom in Christ and salvation to all people of the earth, announcing God's free-pardon of divine atonement of sins in Christ and eternal life.
"The Lord's Spirit has come to me, because he has chosen me to tell the good news to the poor. The Lord has sent me to announce freedom for prisoners, to give sight to the blind, to free everyone who suffers" (Luke 4:18; CEV)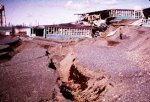 Last edited: