I don't consider myself romantic but do believe it can really reinvigorate any relationship like feeling refreshed after having a frosted key lime shake from Chick-fil-a after having a long day.
What kind of romantic gesture/thing would you do for your future spouse or want him/her do for you?
Me? I want her to feed me chicken tender with her mouth while making a full eye contact throughout.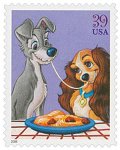 Ok, going out to get some chicken tender and a frosted key lime shake from chick-fil-a.