This is an experiment to see how creative you are.
I will start this off with a basic story and add a picture. Than each person adds more story line. This is sort of a rip off from High School Drama class, like freeze improve.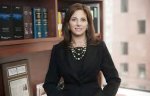 Despite the trying times in 2020, Margaret Johnson has continued on with her life smoothly. She used to work as a high profile lawyer defending the most elite and wealthiest clients, but she grew tired of the work, and has plenty of opportunities to do other things.
Margaret is thinking of sailing across the globe and throw caution to the wind. The thought of stopping at many destinations and experiencing international culture is just to much to pass up. She has done her research, extensive preparations, and now she is ready to set sail tomorrow.....................................
(Now each person that replies, continues the story)
1