#ICAMETOSHARE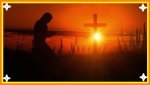 "Try to look for God's leading in all your personal relationships, in all your dealings with other persons.
God will help you to take care of all your relationships with people, if you are willing to let Him guide you,
so long as you are willing to change accordingly.
'Rejoice, knowing that God can protect you and keep you from temptation and failure. God can protect you in all
situations during the day, if you will rely on His strength and go forward. You should feel that you are entering
upon the stage of a new life in the proper way of living. You should not doubt that better things are ahead for you.
Go forward unafraid because you feel deeply safe under God's protection."
'And to know the indwelling of the Holy Spirit shall help bring this to be...here in the now.'