May 29, 2018
8,268
5,506
113
Sadly you fail to realize that this isn't about a candidate. It's about the system. The important thing is that there's a way of changing the dysfunctional political monopoly of Elephants and Donkeys.

There might not be a decent third party candidate for years to come, but we have to start somewhere.
I agree but I doubt if any good guys are going to come before Jesus returns. We are near the apex.
Donkey's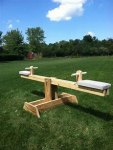 Dumbo's
The Beast​
1