What are some of the things you hope for your future spouse/boyfriend/girlfriend to do for you? Like what are some of the things that he/she can do to make you feel extra special, loved and cared for?
Here are some of mine...
For him to write a song about me and maybe sing it to me. If he knows how to sing, that is. Or he can write a poem about me. They both work! lol
For him to hold my hand in public and dance with me when it's appropriate. I have never danced with someone before. I would be so nervous. haha
* A man who holds his wife's hand at home is more romantic, I think.
* And it's even more romantic when he dances with you even if it is inappropriate - literally dancing like nobody's watching - that's hawt.
* You don't have to worry about not having to dance even once in your life - you will dance like that couple in Dirty Dancing when you meet the right guy, with that intense eye contacts and all.
Opening the car door for me
Writing me love letters
Buying me roses (
it doesn't have to be often
but I think every man should buy his woman roses at least once)
* The term 'it doesn't have to be often' is kinda scary, to be honest, because either twice a week or once every 5 years can fit the description depends on who you ask - so I suggest you let him know what your definition of 'often' is : )
* Lastly, while I am not very familiar with the Little Mermaid, I think it was worth the hassle for her at the end and hope you find someone who is also worth the hassle as well.
I know I know I'm a hopeless romantic...I am sappy and silly but I just can't help it!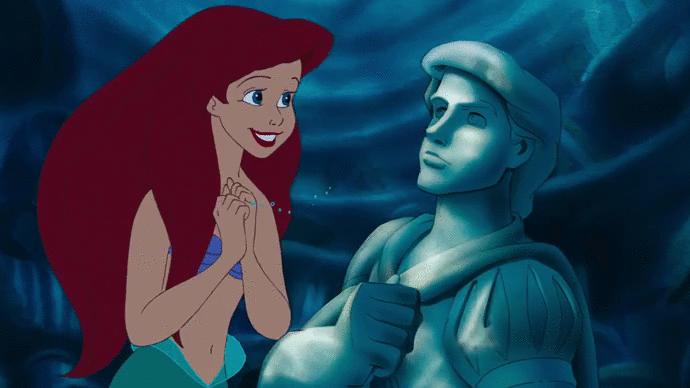 For our married friends...what are some of the things your spouse does that make you feel special?
2

1