Thinking about ways to be Spider Man = okay

Greeting people by acting like you are shooting webs and making "pew, pew" sounds = not so much

No judgment from me. Almost every time I go to a store with automatic doors, I motion to them like I am using THE FORCE to open them. I'm a dork like that.
There are worse automatic-door-related compulsions to have.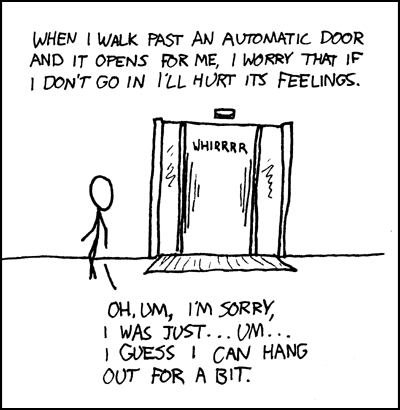 I hope no automatic doors that I know read this. It would be so embarrassing.